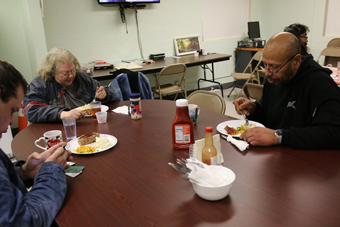 Hours of Operation
Sundays 8:00AM to 9:00 AM
Location
Foundation Room
500 SW Dorion Ave.
Pendleton, OR 97801
Telephone
765-791-8332
The history of Veda's Breakfast featuring Veda with her granddaughter Breanna
Clickhereto see a larger version of this video
Our Menu
One of These Entrees Prepared Each Sunday:
French Toast with Link Sausage
Biscuits and Sausage Gravy
Egg, Sausage and Cheese Muffin Sandwiches
Pancakes and Ham
Breakfast Burrito
Temporarily Closed.

Veda's Breakfast will be back in the Spring!
Veda's Breakfast will begin serving again sometime in March at its new location in the Foundation Room, located below the Recreation Center at 500 SW Dorion. More details to come.
Description
Veda's Breakfast is served every Sunday morning and open to all who wish to eat free of charge. The breakfast is the only free meal available in Pendleton on Sundays. A sack lunch is also provided.
History
One Sunday in 2009 Veda and her grandaughter Breanna were walking on the Umatilla River levee when they observed several homeless individuals.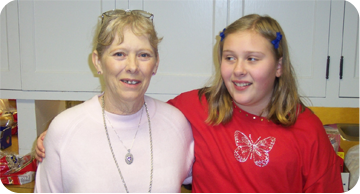 Veda and Granddaughter Breanna
Realizing that on Sundays there was no place these people could go to get a meal, Veda decided to do something on her own. She loaded up a barbecue grill into the back of her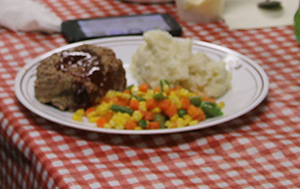 pickup, drove down to Stillman Park, and cooked up a simple but nutritious breakfast for all who came, no questions asked. Veda made a ritual of cooking this Sunday breakfast in the park for several weeks. Then one day she happened to visit the First United Methodist Church and received permission from its pastor to serve the breakfast in the church's fellowship hall. Veda's church, the First Christian Church Disciples of Christ, began supporting the breakfast with food and money donations. Veda continued to coordinate the breakfast assisted by other volunteers until health problems prevented her continued involvement. In 2013, Neighbor 2 Neighbor took over the breakfast as one of its three operations. The breakfast was served at the Methodist Church until 2018. Veda's Breakfast shows how one caring person can make a difference in the lives of others.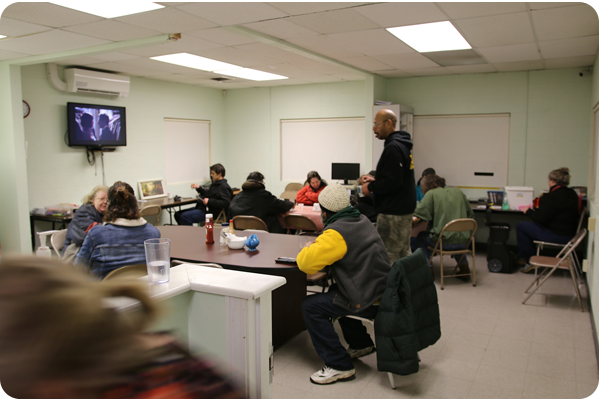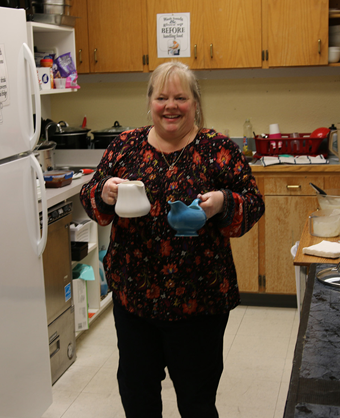 The Breakfast
Volunteers usually arrive at the church between 6:30 and 7:00 AM. The doors are unlocked at that time and all are welcome inside. The church kitchen is inspected periodically by the health department and is approved for this operation. The breakfast is free of charge.