New volunteers are provided basic training so they can work safely and effectively at the Warming Station and Day Center. Our training cadre includes an experienced police officer whose background includes training new officers and counseling victims of domestic violence, a retired federal trainer who taught communication and personal safety to federal employees, and an experienced hospitality manager who specializes in customer care. Our basic training is designed to give volunteers the tools they need to feel confident in their ability to volunteer at any N2N operation.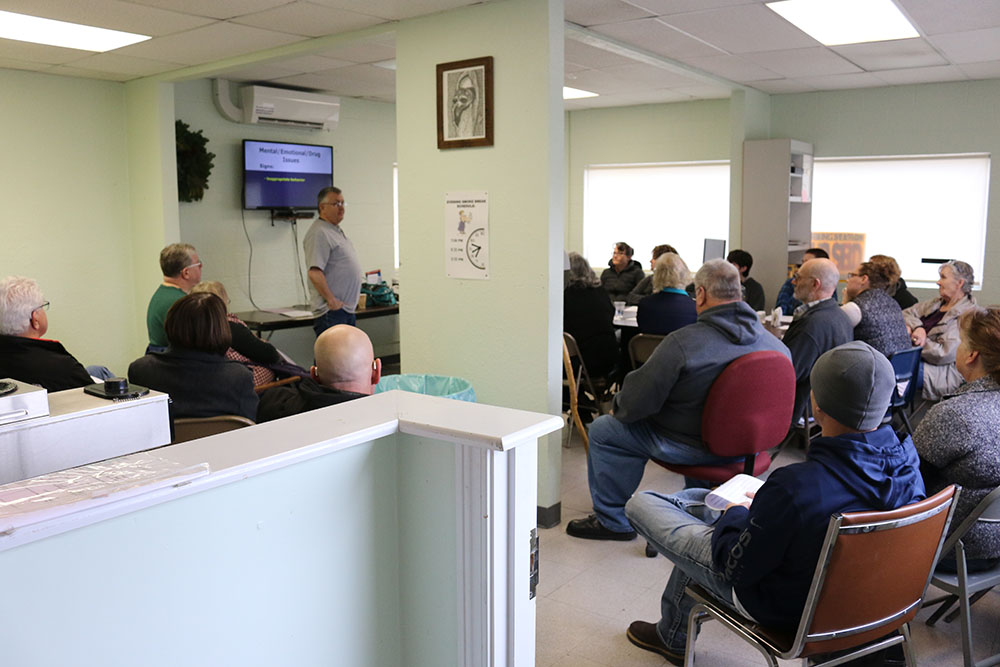 Training during the 2018 season
Basic training lasts about three hours consists of the following modules:
Management, Mission and Guiding Principals
Who are "The Homeless"?
Operation of Warming Station
Operation of Day Center
Safety, Security and Communications
Emergency Procedures
Health Care Considerations
N2N will also be offering advanced communication, crisis intervention and medical training for those who are interested.
See our training schedule to find the next training opportunity at N2N.